"Golden" set of students of the Department of Logistics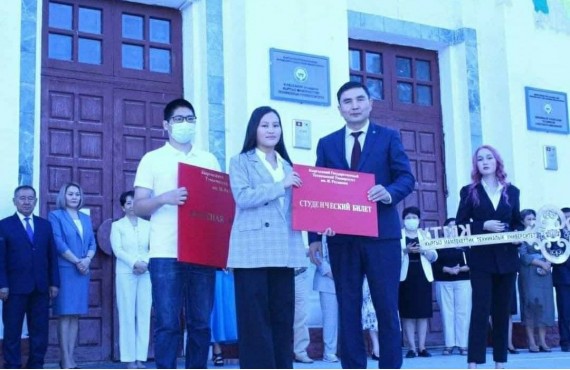 On September 15, a new academic year began and we, the Department of Logistics, are pleased to inform you that this year we've received 33 gifted students.
The guys chose the relevant and demanded directions: procurement and transport logistics.
The owner of the Gold Certificate Akylbekova Aigerim became the pride of the department. Aigerim said that she chose the direction of procurement logistics, because procurement generates savings, optimizes costs and improves the quality of service and more and more companies are integrating procurement into their strategic processes.
"My future profession has become strategic, especially in developed companies, where purchasing directors are on the board of directors and fully develop the business strategy of the companies."
Gallery