The China-Kyrgyzstan-Uzbekistan railway will cost $3-5 billion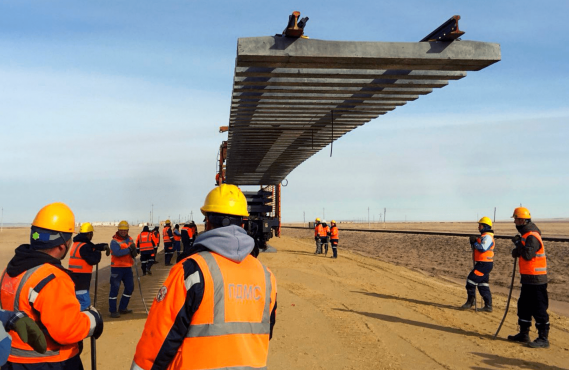 The estimated cost of building the China-Kyrgyzstan-Uzbekistan railway ranges from three to five billion US dollars. This was announced by the Prime Minister, Akylbek Zhaparov, during a meeting with the parliamentary faction "Ata-Jurt Kyrgyzstan" and the deputy group "Mekenchil," as reported by Kaktus.media.
"If the financing model for the construction of the China-Kyrgyzstan-Uzbekistan railway is approved by the heads of states, then the work will begin. The technical and economic feasibility study has been completed, and its adaptation is underway. The total amount of financing is currently being finalized and will be in the range of 3 to 5 billion dollars. Only on our territory will there be a 57-kilometer tunnel," Zhaparov noted.