International Logistics Forum at KSTU: Gathering of Industry Leaders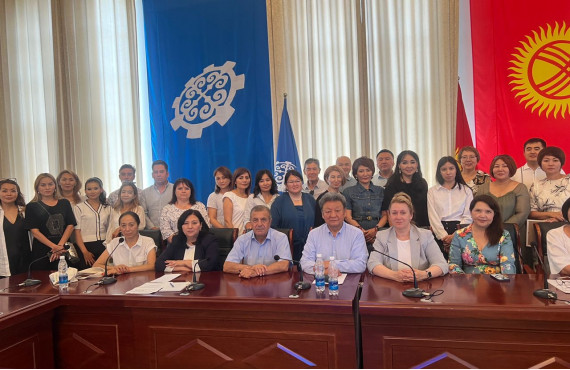 On June 23rd, a Forum on "Sustainable Government Procurement" was held at I. Razzakov Kyrgyz Technical University, organized by the International Higher School of Logistics (IHSL) with the support of the World Bank. The program and the composition of participants testified to the exceptional relevance of the topic and the high number of interested parties. The Forum featured welcome addresses and presentations from:
Mirlan Chynybaev - Rector of I. Razzakov Kyrgyz Technical University
Akylbek Umetaliev - Director of IHSL at Kyrgyz Technical University
Kamrul Hasan - Head of the Procurement Specialist Group at the World Bank in Central Asia
Danny J. Cho - University of Pennsylvania, USA, Honorary Professor at Kyrgyz Technical University
Hasib Ahmed - Dean of the School of Management, Kettering University, Michigan, USA
Erbol Mukaev - Chartered Institute of Logistics and Transport (CILT) in Central Asia
Temirbek Shabdanaliev - Chairman of the Association of Logisticians of the Kyrgyz Republic
Irina Goncharova - Senior Procurement Specialist, World Bank Office, Bishkek
Dosaly Bayaliev - Director of the Department of State Procurement, Ministry of Finance
Asel Mametkulova - Deputy Executive Director of ARIS
Tobias Belichka - Sigma Clermont University, France
Peter Tamash - University of Miskolc, Hungary
Yuri Furman - University of Bialystok, Poland
Aybek Syrdybaev - PhD candidate at IHSL, Vice-Rector of Salymbekov University
Elena Shadrina - Higher School of Economics, Russia
Zhandos Kegenbekov - Kazakh-German University
Tynchtyk Mukanov - Manager at "Gallery" Company, PhD candidate at IHSL
Ulan Sultankulov - Master's student at IHSL and Miskolc
Anastasia Goloshchapova - Master's student at IHSL, Global Supplier
Ekaterina Barinova - Bachelor's student at IHSL
Approximately 90 participants from logistics companies and universities in the Kyrgyz Republic and other countries participated in the Forum in a hybrid mode. There was a fruitful exchange of opinions, knowledge, and advanced practical experiences in the field of government procurement. A distinctive feature of the Forum was the integration and internationalization of I. Razzakov Kyrgyz Technical University into the international educational and business community.
Gallery