Meetings with such scientists inspire us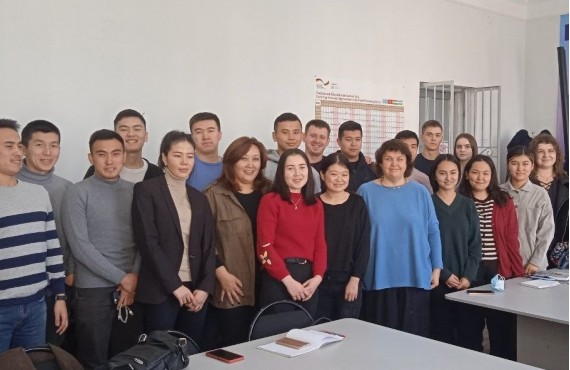 November 18, at the Kyrgyz State Technical University took place a meeting of logistics students with Elena Vitalievna Shadrina. Elena Vitalievna is a talented researcher and teacher, currently holding the position of Deputy Director of the National Research University Higher School of Economics-Perm.
During the limited time of the meeting, Elena Vitalievna with the students managed to discuss many important issues of interest to the students. The students learned about the possibilities of obtaining further education at the HSE, about master's and postgraduate programs. Elena Vitalievna spoke about the importance of acquiring unique skills in order to be competitive, soft-skills, procurement logistics and public procurement.
The students were inspired by the meeting with Elena Vitalievna, as one of the students present at the meeting summed up - "Meetings with such scientists inspire us."