PhD student of the Graduate School of Logistics (GSL) - winner of the USAID competition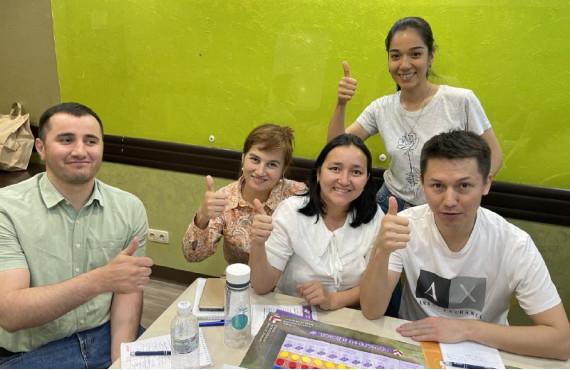 The USAID regional project on water resources and environment, WEFE, conducted the second round of research competition among young scientists in Central Asia. Out of 105 submitted applications, the evaluation committee selected 13 candidates. Tynchtyk Mukanov, a doctoral student at the International Higher School of Logistics, became the winner of this competition and received funding to implement his project "Mobile Irrigation System for Channels with Rapid Flow and Power Generation Capability" (SMART WATER). The USAID regional project expresses gratitude to the director of the International Higher School of Logistics, Professor, Doctor of Economics Akylbek Umetaliev, for fruitful cooperation. Tynchtyk Mukanov also participated in the summer school in Almaty from May 11 to May 19, 2023, focusing on the application of innovative research methods for publication in international peer-reviewed journals.
Since 2011, Tynchtyk Mukanov has been working at the Logistics Department and has developed a water flow stabilizer for channels with rapid flow, for which he holds a patent. He has published more than 10 scientific articles related to the topic of his research.
Gallery