A poultry farm will be built in the Chuisky region for $1.2 million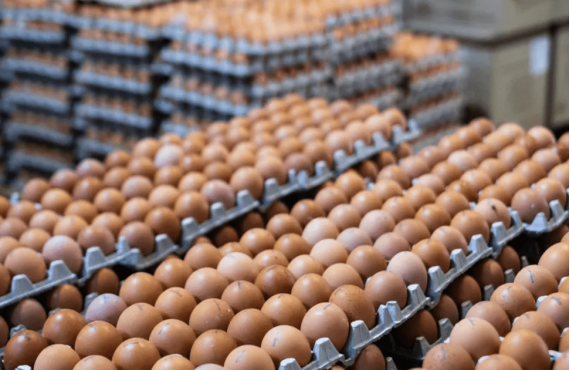 The farm "Zharyk Ptiсa" will build a poultry farm in the Issyk-Ata district of the Chui region. The project cost is $1.2 million, and the funds will be provided by the Russian-Kyrgyz Development Fund, according to its press service.
The construction of the poultry farm project includes an automated management system that will reduce feed and labor costs.
"We have built the facility ourselves and sought support from the RKDF for equipment acquisition. The equipment will arrive soon, and we plan to start operations by August. Within two years, we aim to increase the number of laying hens on the farm to 132,000 and produce 40 million eggs annually," said Alexander Podlabukhov, the founder of "Zharyk Ptiсa" farm.