Russia has filled all the warehouses in Kyrgyzstan with parallel imports - there are no more available storage capacities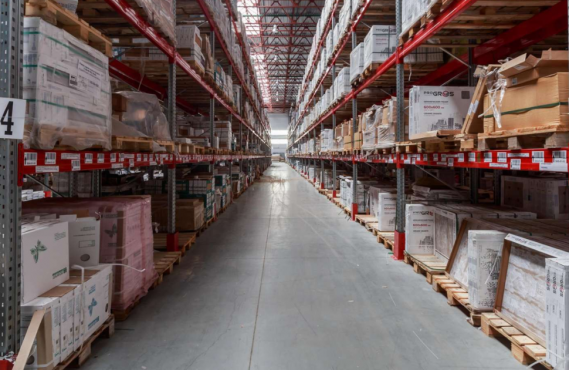 The growth of parallel imports to Russia through neighboring countries has led to the filling of almost all warehouses in partner countries of the Eurasian Economic Union (EAEU) and some others by the current spring. There are no available storage capacities left in Kyrgyzstan, Kazakhstan, Tajikistan, Armenia, and Georgia, according to the Russian "Kommersant" newspaper.
The publication refers to data from the consulting company NF Group (formerly Knight Frank Russia), which indicates that the number of requests from Russian companies for warehouses in neighboring countries increased by 40-50% to nearly 400,000 square meters by the beginning of spring. In Kyrgyzstan, this has resulted in the occupation of all existing 46,000 square meters of warehouse space.
According to Konstantin Fomicheko, a partner at NF Group, there are practically no available warehouse areas in Armenia, Georgia, Kazakhstan, Kyrgyzstan, and Tajikistan. In Belarus, the vacancy rate in logistics parks does not exceed 2.8% of the 1.6 million square meters of ready facilities, while in Uzbekistan, it is 4.5% of 207,000 square meters.
The shortage of warehouse infrastructure complicates further growth in parallel imports to Russia, as stated by one of the logistics operators.
Major retailers, including those involved in e-commerce, and logistics operators are driving the demand for warehouses in neighboring countries, according to NF Group.
This is also evidenced by the recent significant entry of leading online trading platforms into the regional market. For example, in January of this year, the company "Internet Solutions" (operating under the brand "Ozon") opened a sorting center in Bishkek, while the company "Wildberries" announced a $100 million investment in the construction of a logistics center near Almaty.
Experts and representatives of the logistics industry, commenting to "Kommersant," have stated that they see opportunities for Russian companies to invest in the construction of warehouses in Central Asia. However, the challenge lies in the fact that the countries in the region were not prepared for such high demand for warehouses or the possible immediate investments in this sector. It turns out that there are insufficient prepared sites for constructing logistics centers in Central Asia.