Since 2021, the Department of Logistics has been preparing all three levels of education.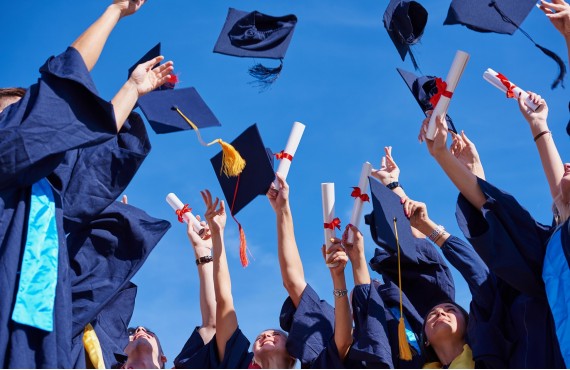 The department successfully trained bachelors and masters in the field of logistics, since October 2021, the Doctoral School of KSTU named after I. Razzakov began educate PhD doctors in logistics.
The field of professional activity of a modern logistician is not only well-known to all types of operational activities, such as, for example, transportation, registration of goods and transport documents, order picking, storage of goods in a warehouse, loading and unloading of vehicles, customs "clearance" of goods and etc. Today, logisticians of different levels of the management hierarchy of leading companies (top managers, coordinators of the logistics process in procurement, distribution and production, analysts and functional logisticians) deal with problems related to the selection and justification of a corporate logistics strategy, the application of modern logistics concepts and technologies, and the development of optimal management solutions in the functional areas of the company's logistics, the choice of information systems and software products that support logistics, modeling and optimization of logistics business processes and other important issues of creating an effective logistics system for the company.
The main task of the logistician is to find the best options for making decisions on the management of material flows, as well as the information and finance associated with them. The strategic vision of logistics is to support the implementation of corporate strategy with the optimal cost of resources while managing material and related flows.
After graduating from the PhD program, its students can realize themselves in several directions. First, it is an academic career (teaching at the university or scientific work).
PhD is a degree that implies some contribution to science. You are doing what no one else has done before. It is your research that can become an important link in solving modern scientific issues, which cannot but motivate.
If your area of research turns out to be interesting and promising for investment, you have every chance to put your research project on a commercial track. Often, the professional activities of doctoral students include not only scientific research, but also teaching at the university or, for example, business consulting for large companies. Doctoral students in the economic and social sphere are making great strides in business consulting.
A PhD will enable you to pursue a scientific career in postdoctoral research or to teach at a university.
PhD training is free-form. You will set deadlines and deadlines yourself. But you have to learn how to plan your time. This is a good school of self-motivation and time management.
Earning a PhD is the time you will spend on personal growth.