The transportation of medical equipment is one of the most difficult types of cargo transportation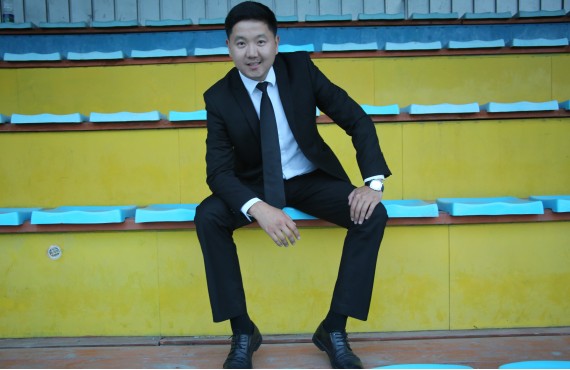 In one of our past posts, we shared with you the good news of a new opportunity to pursue a PhD in Logistics. Now we want to introduce you to our doctoral students and their professional and scientific plans. Today we will talk about Avaz Kazakov. It is in the direction of transportation of medical equipment that Avaz plans to conduct its research. Avaz himself talks about his decision to get a PhD and the chosen topic of his research.
I entered the PhD at the KSTU named after I. Razzakov, I expect and believe that I will get a high-quality education, because in this university I received the specialty "Commodity expert". After graduating from the magistracy, I decided to continue to enroll in PhD, and I firmly knew that the professionals in their field "Polytech" would help me with this.
While working in the field of medical education, I often began to deal with the logistics of medical equipment. That is why I chose the topic of research work in this area.
Today, the medical equipment market is actively developing in Kyrgyzstan, represented mainly by assortment products of foreign production, there is a need to consider the specifics of providing logistics services with the active use of purchased medical equipment by medical institutions.
For example, in the field of education: there are 22 medical institutions in the Kyrgyz Republic. According to licensing requirements, each medical institution must have its own clinic, with the appropriate medical equipment.
Transportation of medical equipment is one of the most difficult types of cargo transportation. Any high-tech equipment has a complex and fragile structure, oversized dimensions, precise settings and high cost.
Transportation of complex equipment requires the highest professionalism, responsibility and respect, therefore, it should be carried out by a carrier with extensive experience, knowledge of special requirements and conditions.
Why is medical equipment a special kind of cargo?
For example: magnetic resonance and computed tomographs, angiographs, ultrasound, laser and other medical devices are highly sensitive to temperature changes, vibrations, humidity and other transportation conditions. All such systems have internal design features that must be known and taken into account when organizing transportation. Ignoring these features during transportation is likely to lead to equipment breakdown.
The supply of various types of medical equipment implies a high degree of responsibility. These activities are usually accompanied by risks that significantly exceed the level of risk in the standard supply chain. Today, a large number of enterprises working in the medical field need constant improvement of the logistics process to minimize such risks.
This issue is especially acute in the segment of high-tech medical equipment. Therefore, the organization of transportation and the choice of its method requires special knowledge, attention to detail and depends on the individual characteristics of each device. We need specialists with many years of experience in this field, with the appropriate qualifications and the necessary technical knowledge to solve logistical problems for the delivery of complex high-tech goods.
And in the future, I hope that I can make a personal contribution to this huge transport industry, make them more profitable, environmentally friendly, cheaper and faster for my country, thanks to the education and logistics skills that I will get at KSTU.
We wish Avaz, as well as all doctoral students, success and achievement of the assigned tasks.