Логистический Институт Центральной Азии был открыт в партнерстве с КГТУ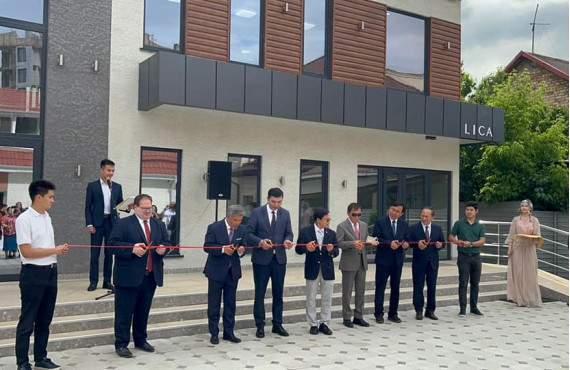 On May 22, 2023, the Central Asia Logistics Institute (CALI) was officially inaugurated. The name itself speaks volumes about the institute's mission, which is to disseminate advanced knowledge in the fields of logistics, supply chain management, and IT education in Central Asia.
Initially, CALI established partnership relations with the Kühne Foundation, Heriot-Watt University, and the International School of Logistics at the I. Razzakov Kyrgyz Technical University. A corresponding Memorandum of Cooperation was signed with our university, with the rector M.K. Chynybaev affixing his signature.
The grand opening ceremony was attended by Dr. André Kray, Director of Global Education at the Kühne Foundation, and the CALI Board Members Mr. Yeong-Shik Kim, Mr. Paul Lee, Mr. Timothy Lim, Mr. Chan-U Lee, as well as the director of the International School of Logistics at KGTU, Mr. A. Umetaliev.
CALI places a strong emphasis on academic excellence and intellectual curiosity among its students. It aims to create a dynamic learning environment that encourages innovation, creativity, and critical thinking.
Of particular note is the hybrid master's degree program designed to provide students with a comprehensive understanding of logistics, supply chain management, and international business development in the United Kingdom. CALI plans to outsource several logistics courses to KGTU and other universities in Central Asia and Africa for undergraduate, master's, and PhD students.
The faculty members at CALI are experts in their respective fields and are committed to sharing their knowledge, expertise, and professional experience with students.
It is expected that CALI will play a key role in the economic and educational sectors of Kyrgyzstan, as students will receive an international higher education and degrees from Heriot-Watt University while continuing to contribute to their homeland.
Gallery