"Kyrgyz Post" and AliExpress will reduce delivery times to 20 days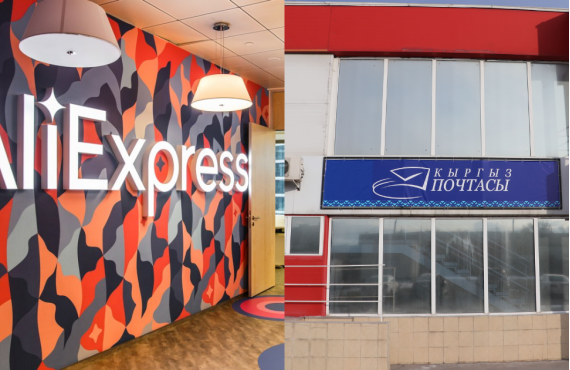 Cooperation between "Kyrgyz Post" and AliExpress will reduce the delivery time of goods from the marketplace to recipients in Kyrgyzstan to 20 days. This information was reported by the Chairman of the Board of "Kyrgyz Post," Marat Cherikchiev, and confirmed by the press service of the Chinese marketplace, AliExpress.
According to the press service, AliExpress is collaborating with "Kyrgyz Post" to reduce the delivery time of international orders. They are currently working on testing new logistics channels that will enable delivery within 20 days. Approximately 80% of shipments have already been transferred to the new logistics system and are arriving in less than 30 days. AliExpress is also developing its platform for sellers, and in the future, companies from Kyrgyzstan will be able to join it.
"Kyrgyz Post" is opening a sorting center for AliExpress in Osh, from where parcels will be distributed throughout Kyrgyzstan. Currently, shipments are being routed through Tashkent, which takes 30 days. Together with AliExpress, we are reducing the delivery time," said Marat Cherikchiev.